What is Personal Tax Relief?
Personal tax relief involves the alleviation of tax debt that is offered to certain individuals who are having problems paying their government taxes. There are four main kinds of personal tax relief, most of them being based primarily on income. The amount of money a person can likely contribute will help determine how much, if any, tax money will need to be paid.
The first type of personal tax relief allows the individual to pay a portion of his taxes in one lump sum. This amount is determined by the income of the person in conjunction with the amount he pays out each month in bills and other living expenses. The amount paid is generally much lower than the original sum, thus taking much of the financial strain off the individual.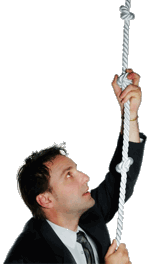 Another kind of personal tax relief allows the person to make weekly, biweekly, or monthly payments to the government until the tax debt is cleared. The total amount to be paid may be equal to or less than the original amount, but instead of paying in a lump sum, it is broken down in several smaller parts. Paying in installments is often much easier for lower or mid-level income individuals to handle than a large lump sum.
Some individuals, after a thorough investigation of their finances, are eligible for tax relief that exempts them from paying any taxes for that tax year. This is generally offered to those with families who have lost their source of income due to no fault of their own. Exemption is only guaranteed for one tax year, and the next year's taxes will be due as usual.
Finally, there is a type of personal tax relief that affects spouses or ex-spouses of individuals who are delinquent on their taxes or who have been audited due to misinformation on their tax returns. This relief is known as innocent spouse relief, and it says that the non-guilty party is not responsible for any delinquent payments even if the taxes were filed jointly. In many cases, this option is available to people who are divorced or divorcing.
To be eligible for any kind of personal tax relief, one must contact the proper government agencies and make an appointment to speak with an officer. At that meeting, the individual must explain his situation and often must fill out an application to receive any of the relief options. Once that is done, the government agency will look over all financial records to determine if the person is eligible for relief.
AS FEATURED ON:
AS FEATURED ON:









Man climbing a rope