When you want to use someone else's art in a project of your own, you often have to pay a royalty. Some types of art are designated as royalty-free, and in this case, you do not have to pay the art's creator a royalty when you use it. If you want to use someone else's art on a limited budget, royalty-free art might be the way to go.
Creative works, including art, photography, music, movies, and software, are usually owned by their creator. If someone else wants to use someone's song in a commercial, or put one of their photos on a website, the creator often earns a royalty. The royalty is a payment for each use of the creative work.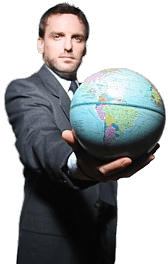 Sometimes artists create work that they sell as royalty-free. If a piece of work is royalty-free, you can purchase the right to use the work without paying a royalty each and every time the art is used. This can sometimes be a very cost-effective way for someone to use a piece of art, music, or software. The savings associated with using royalty-free works are especially high when the work will be used over and over.
Royalty-free images are free of royalties, but they are not free to use without purchase. The creator of a royalty-free song or photo still owns the work. The software, movie, or other royalty-free work belongs to its creator, and you are allowed to use it for specific purposes by paying a fee. This is usually much less than you would pay in royalties for a similar piece of work, but you are still required to pay.
Artists create royalty-free works for a number of different reasons. Sometimes the work is shorter or more simple than their usual work, and they do not feel that it merits royalty payments. Sometimes they design the work specifically for the royalty-free market, and intend to sell the rights to their work to people who might not wish to pay royalties on another work. It is up to the buyer to decide whether the royalty-free work fits the needs of his or her project.
There is a lot of royalty-free work available for a number of purposes. If you're looking for stock photography to add spice to your website, a catchy melody for your movie, or a software program to add to your services, royalty-free works might offer you just what you're looking for at a very reasonable price.
AS FEATURED ON:
AS FEATURED ON:









Man holding a globe