What is the Futures Industry Association?
The Futures Industry Association is a trade association made up of futures commission merchants, trading advisers and banks that operate in the United States, Asian, and European futures markets. Futures commission merchants are similar to stockbrokers because they accept orders and payments for commodity futures. Established in 1955, the Futures Industry Association was created to serve as a type of forum for various ideas and discussion concerning the futures industry. This association helps provide information to its members about various relevant topics through a variety of publications and conferences. The Futures Industry Association also lobbies various regulatory bodies and exchanges for laws and regulations which will benefit its members. Since its inception, it has helped to promote fair trade and prevent the abuse of market regulations.
The association's regular membership is composed entirely of futures commission merchants, while associate members include U.S. and international clearinghouses and exchanges, legal and accounting firms, and banks. Additional associate members include commodity trading advisers, introducing brokers, and commodity pool operators as well as various service and information providers that are located throughout the world. According to the Futures Industry Association, its regular members account for more than 80% of all customer business transactions that take place on U.S. futures exchanges.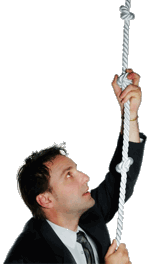 The Futures Industry Association was first established in New York in 1955 as the Association of Commodity Exchange Firms in order to provide a discussion forum and a means for improving the overall operating efficiency of the futures industry in the U.S. In 1973, the association was expanded in an effort to include Chicago-based futures commission merchants as well. The association relocated its headquarters to Washington D.C. in 1978 and became known as the Futures Industry Association. In recent years, the association has broadened its global presence by establishing operations in both Asia and Europe.
The Futures Industry Association frequently serves as a type of liaison between its members and the U.S. Congress, the Commodity Futures Trading Commission (CFTC), and other regulators whose policies and decisions may affect the futures industry. Association staff members monitor all relevant legislative and regulatory activities, and attend CFTC meetings and congressional hearings as well. The association's Law & Compliance Division is responsible for monitoring any legal or regulatory developments that may impact the futures industry.
Additionally, the association offers its members many different types of educational resources and training. The association also publishes Futures Industry Magazine six times a year for futures professionals, brokerage firm managers, members of Congress, and active individual, institutional, and corporate traders. The Futures Industry Association's board of directors holds elections in March of each year at the their annual meeting.
AS FEATURED ON:
AS FEATURED ON:









Man climbing a rope