What are Qualitative Characteristics?
Qualitative characteristics that pertain to accounting or financial information represent the conceptual framework of data. Four common characteristics include relevance, reliability, understandable, and comparable. Each one allows a company to prepare financial information that is consistent to national standards. Companies can also provide the information pertinent for making decisions to extend business operations. Qualitative characteristics may also be a requirement for information released to the general public.
Relevance in terms of qualitative characteristics means that a company's information is useful and timely. Each prepared report must have a specific time period attached to it. This ensures that an owner or manager can make decisions based on all inputs and/or outputs from a specified time period. When gathering information for decision making, owners and managers may request a specific time period for their information. This will strengthen the relevance of related data.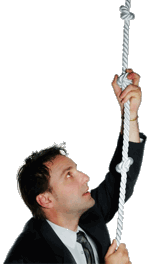 Financial information must have stated reliability. Reliability indicates all prepared information has no bias or opinion included. For example, accountants may not be willing to report significantly negative information to upper executives. The accountant has a duty, however, to provide information with the reliability that all data is truthful and accurately reports a company's performance. Information released to the general public must have a high degree of reliability in order to avoid misleading investors.
Financial information must be understandable. Qualitative characteristics usually lead to companies preparing common statements, such as the balance sheet, income statement, and the statement of cash flows. These statements are universal; therefore, they are typically easy to understand by all stakeholders. Internal reports must also have the same degree of understandability. Accountants or financial managers need to take the same approach to preparing understandable reports for internal review.
Comparability means that companies can review and compare their financial information to other companies. Qualitative characteristics also dictate that comparable financial information allows for internal comparison. Owners and managers can review the current period against previous periods to conduct a trend analysis. This allows for discovering increases and decreases in specific areas of the firm.
There is a necessary balance in qualitative characteristics. For example, relevance demands that information be timely. Accountants may not have the necessary time to prepare information, however. The purpose then becomes providing reliable information in the amount of time provided. In these terms, reliability is more important than timeliness. Accountants must also ensure they meet the standards that require neutral reporting mixed with prudent calculations.
AS FEATURED ON:
AS FEATURED ON:









Man climbing a rope