What is a Direct Financing Lease?
Also known simply as a direct lease, a direct financing lease is a type of lease that is non-leveraged. This means that the lessor is not a dealer or manufacturer, and that the lease contains all the characteristics of a capital lease, while including some additional requirements. With a direct financing lease, there is the stated intent of the lessor to rent or lease the asset acquired to a third party, thus creating a steady flow of income that helps to assure that the payments connected with the direct lease are paid in full and on time.
The idea behind a direct financing lease is to acquire an asset that in turn can be used to generate enough income to make the monthly payments on the lease, while also generating a profit for the lessor. This model allows the lessor to effectively make use of funds other than his or her own to create a revenue stream. As the lessor collects payments from his or her customer, a portion of those payments are redirected to cover the payments stipulated in the direct lease. Any funds above and beyond those used to make payments on the direct lease are considered profit and may be used by the lessor in any way he or she desires.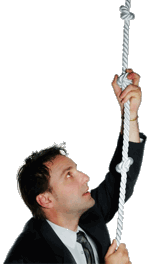 If there is any difference between the gross amount invested in the direct financing lease and the actual cost of the leased asset, this can usually be classified as unearned interest income. That income can then be amortized, creating a situation where the lessor realizes some form of interest income throughout the life of the direct lease. This strategy effectively allows the lessor to benefit from a consistent flow of income without committing any substantial amount of personal assets to the effort.
One of the key factors in arranging a direct financing lease is demonstrating that the monthly payments on the lease can and will be met without fail. This may be done at the outset by pledging certain personal assets to cover the payments in the event that the lessor is unable to lease the property secured by the direct lease. Ultimately, the chances of securing a direct lease rests on the ability of the lessor to prove that he or she can find a third party to lease the asset over the long term. The lessor must also demonstrate that he or she is in a position to cover any unreimbursable expenses that may result during the life of the direct financing lease, eliminating any question or uncertainty about the ability to do so when and as the expenses occur.
AS FEATURED ON:
AS FEATURED ON:









Man climbing a rope