A price taker is a person or company with limited market power, who cannot affect prices on the open market with business activities because these activities are too small to register. Price takers must work with the available going rate; this in contrast with price makers, which are people and institutions with enough clout to impact the market with their financial decisions. In investment communities, movements of price makers are watched closely, as they can affect the value of stock and commodities.
A simple example of a price taker is an individual investor. People who place small orders for securities do not have an impact on their value because the orders are negligible in size. Likewise, companies selling commodities in a very crowded market have little control over their price, as hiking the price up will drive away customers. A T-shirt stand owner trying to sell T-shirts for a price much higher than that of neighboring stands is a price taker, as customers will skip by and purchase shirts at a lower price from other vendors, forcing that person to drop the price or go out of business.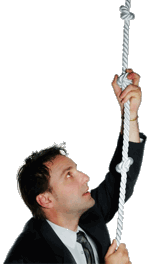 Economists are very interested in the way markets work and the divisions between price makers and price takers. According to some theories, markets tend to push towards efficiency, with prices evening out over time in response to market pressures. These changes in pricing and availability are primarily predicated by the price makers, however, as a price taker cannot make a meaningful change in the market.
A disadvantage of being a price taker is that unfavorable market conditions must be tolerated, as there are no steps available for changing pricing or availability. On the other hand, the risk of loss is much smaller, as deals aren't being made in high volumes. Price makers take more risks with their funds but stand to gain much more as a result of their activities. They are also more closely scrutinized, as questions about wrongdoing become much more serious when huge trades are involved.
It is possible for an individual investor to become a price maker, although this is rare. People with a lot of money or clout in the investment community may be able to drive prices and availability up and down in the financial market with their activities. To move from being a price taker to being a price maker, it is generally necessary to be backed with substantial funds, as well as being generally respected by other investors as a reliable authority.
AS FEATURED ON:
AS FEATURED ON:









Man climbing a rope