For many businesses, finding or relocating to a suitable office space is a matter of great importance. However, not many tenants of commercial property are experienced in how to save time and still negotiate to get the best deal. A tenant representative, or "tenant rep," can perform a valuable service to tenants of commercial property. The tenant rep is often a professional real estate broker who works exclusively for the tenant.
Before a commercial tenant hires a tenant rep, he should have a basic understanding of what a one does. One important function of a tenant rep is location analysis. If a business owner's revenues are suffering because of the business being located poorly, a rep can analyze the business and location and recommend either moving or changing how the space is used. Analysis of the condition of a building is another essential element of the job. Safety concerns may be allayed by a tenant rep, or he may recommend certain repairs or relocation.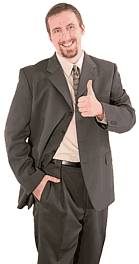 In the case that a relocation is the best option for a commercial tenant, the tenant rep can act as the advocate for the business owner in negotiations with the landlord of the new office space. An ideal representative will have expert negotiation skills, which will encourage a favorable outcome. The very fact of having representation can give a tenant leverage in negotiation, which he likely would not have otherwise. It is also possible that an experienced tenant rep will be familiar with the landlord, further adding to the potential benefit of representation
Leasing documents can often be complicated, especially for a tenant without a knowledge of contract language and therefore the exact nature of the documents themselves. A tenant representative will have a thorough knowledge of which documents are required, how to customize them, and what should and should not be agreed to.
For all the benefits of working with a tenant rep, there are a few precautions to take when selecting one to represent you. He must first be free of any conflicts of interest when working with a tenant. Second, a tenant must understand how the rep expects to be paid, and by whom. The rep must also to be able to prove that he is knowledgeable about current market conditions, and has a good reputation among his peers in the same industry. If a tenant takes these steps before working with someone closely, costly mistakes will likely be avoided.
AS FEATURED ON:
AS FEATURED ON:









Businessman giving a thumbs-up