A work center is a designated area of production that is designed to allow the performance of specific tasks. This type of working area may be designed as a permanent component of a manufacturing floor layout, an area of an administrative office, or even a mobile unit that is moved into position for a limited period of time. In all its incarnations, a work center is equipped with the tools and resources essential to manage the tasks specified in a manner that is considered complete and time-efficient.
One of the more common examples is found on the floor of a plant. The center will usually include machinery and equipment that is designed to perform specific tasks. Employees who work within the center are assigned duties that help to expedite the scheduled tasks, often allowing goods in process to successfully be prepared for movement into the next leg or phase of the production chain. In some centers of this type, multiple units of the same machinery may be operated by a series of employees who are trained to perform the same tasks and collectively meet the production quotas identified for the center.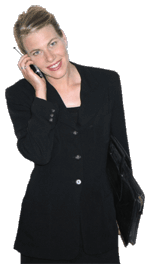 In an office work center, the same general concept applies to the organization of the work area. The necessary tools and resources are provided, specific tasks are assigned, and time allotments are set for the completion of those tasks. For example, a work center in an administrative office may involve the successful completion of preparing promotional pieces that are in turn mailed to prospective customers. Workers in the area may be charged with the responsibility of making sure the mailings are assembled in a specific manner, that address labels are aligned on the mailers properly, and that each mailing is stamped with the correct amount of postage.
There are also situations in which a mobile work center may useful. This sometimes happens in businesses that require certain tasks to be performed on a short-term basis at a remote location. For example, construction sites may include a mobile center that allows for the performance of clerical tasks that may arise during the course of the workday, such as quickly scheduling deliveries for more building materials. The mobile center may be designed as a focused work center, meaning it serves specific purposes and does not adapt well to other uses, or may be somewhat more versatile, allowing the center to remain in use as the project advances and other needs arise.
AS FEATURED ON:
AS FEATURED ON:









Businesswoman talking on a mobile phone