What Is an in-Store Promotion?
In-store promotion is a marketing strategy that is meant to bring people into the store and to purchase specific items that are part of the in-store promotion. These strategies most often come directly from manufacturers, or they may be offered by the store itself. The idea is to generate additional revenue due to the extra sales of the products involved, or even to induce a brand switch when offered by the manufacturer. Stores most often use such strategies to drive traffic into the store, to eliminate too much stock, or to create additional revenues when sales are slumping. Often, however, the main emphasis comes from brand manufacturers attempting to create brand awareness, while building brand equity in-store.
Driving the effort of in-store promotion, many tactics are utilized to entice people to buy the product itself or to buy into the brand. Signs, banners, coupons, TV screens and other in-store brand mediums are often displayed in an attempt to draw attention to the brand message and induce preference for the brand. Shoppers are often inundated with the messages throughout the shopping experience. Product displays are another common form of in-store promotion, which are usually placed prominently in the middle or end of an aisle, showcasing the product while minimizing distraction. Oftentimes, such displays are found as the front of the store near cash registers as well, in an attempt to leave a lasting impression as customers prepare to exit the store.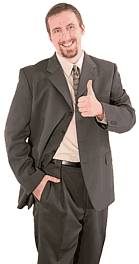 Demonstration of products is another popular form of in-store promotion that enables shoppers to see a product in action or experience the product first-hand. Product demonstrators will usually introduce shoppers to the product first so that the focus is on the product itself. Depending on the reaction of the customer, the product demonstrator will introduce the promotion offered on the product or may simply thank the customer for trying the product. Using such tactics gives the brand owner more control over brand perceptions, while focusing brand switching efforts directly on consumers most open to switching. Training product demonstrators to tailor the brand message to the customer concerns and specifications is often an important emphasis of this approach.
Furthermore, in-store promotion is designed to take advantage of people's tendency to purchase products impulsively. Most often, consumers purchase the majority of their products unplanned, and effective in-store promotion is often cited as the reason for this phenomenon. Not everybody is swayed, however, as evidence mounts that with the prevalence and over-saturation of in-store promotions, brand messages may actually be diluted, rending them potentially ineffective. Still, when stores and manufactures work together to manage the message, results often demonstrate an increase in sales, even if the message does not always induce changes in brand loyalty.
AS FEATURED ON:
AS FEATURED ON:









Businessman giving a thumbs-up