What Is an Online Flea Market?
A flea market is a term used loosely to refer to markets in which various vendors sell inexpensive or used goods, sometimes accepting variable prices or even engaging in barter. In contrast, an online flea market is any website that sells items that might be sold in a flea market, but typically without any physical location. Generally, online sites that create a venue for individuals to sell used or inexpensive items can be called online flea markets, although this is not a common use of this term. Alternatively, a website might refer to itself as an online flea market if it organizes a number of different vendors into stores, sometimes simply providing a link to those stores.
The translation of the basic idea behind a flea market into an online context is somewhat problematic, as usually people sell items at a flea market that are not specifically sought out by anyone, making it difficult to attract business to this type of store. An online flea market typically does not sell items that have no worth, but rather used items that a person might decide that he or she actually desires. On auction sites, this is important because buyers must often have the intention of buying a product prior to seeing the product. In physically located flea markets, sellers can depend on the customer's intention to spend money and make impulse buys, but in an online flea market, the customer usually has a particular product in mind.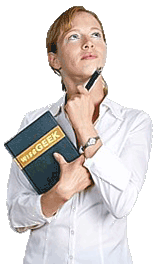 One interesting interpretation of the idea of an online flea market is the use of websites to organize a number of small vendors, similar to the physical marketplace. Sometimes, these directories will divide vendors up into topics, such as jewelry or clothing vendors. This is beneficial for the stores themselves, as a listing can often provide additional business, but also because shoppers are often more inclined to browse in this manner, making impulse purchases more likely.
An online flea market is a concept used so loosely that it can be used for a wide variety of websites. Certain well-established physical flea markets sometimes list vendors on their websites, creating a parallel virtual flea market. This can be particularly useful when the market takes the form of an arts and crafts sale rather than a place to purchase used furniture and other objects. When the focus is on the quality of the goods that are sold rather than the venue in which they are sold, it is often easier to convince patrons to try out the online version of a flea market.
AS FEATURED ON:
AS FEATURED ON:









Woman holding a book