When a company becomes a brand, it seeks to become something greater than a typical corporate association. Successful branding can create an attitude synonymous with the image or logo that represents that company. Brand attention is the amount of public acknowledgment brought about by a brand's marketing campaign. Many successful companies have used their brand attention to create dynasties in their respective businesses. For example, the brand attention of the golden arches or swoosh symbol immediately invoke thoughts of McDonald's and Nike in many minds.
Building a brand is a key component in business and one in which more thought goes than most people realize. Rarely is a successful symbol and the ideas associated with it arbitrarily selected. Teams of experts generally determine the ideals and attitudes they want to express through a logo and work to develop commercials and other public outlets that serve to generate the positive brand attention necessary for maximizing profits.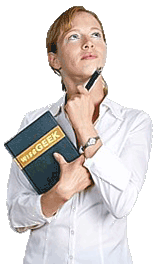 Just as there are different types of companies that provide goods or services, there also exist specific subcategories of brands. Among these categories are concept brands and commodity brands. A concept brand surrounds an idea or movement, such as a diabetes awareness campaign. A commodity is a product, like the "Got milk?" campaign. If the company is a person, the brand is the personality, and this personality can be changed through advertising and marketing to acquire brand attention from a desired demographic.
Marketing is the strategic placement and use of advertising to gain the sale of a specific product to a particular demographic. This is not the same as branding but is instead an integral part of the goal for brand attention. There are three goals to a successful marketing campaign. The first is to identify the customer. This means finding out who exactly is interested in what the company has to offer. It is unlikely that a bikini company would direct their advertisements to nursing homes, hence the importance of identifying bikini wearers and, in turn, garnering their attention.
The next step of marketing, all in the name of brand attention, is to get the customer. This simply means convincing a person to purchase a product. Whether it is a luxury or necessity, there is always a certain amount of rhetoric needed to persuade a purchase.
The third step is perhaps the most difficult, and that is keeping the customer. A repeat customer is key to the long-term health and wealth of a company. Most markets are flooded with variations and competition, making this particularly difficult.
AS FEATURED ON:
AS FEATURED ON:









Woman holding a book