What is Macro Environment Analysis?
Macro environment analysis is a review of all the factors that a company is unable to control. Companies conduct this analysis to stay abreast of the issue in the current business environment. A common tool for conducting a macro environment analysis is the PESTEL framework, which include factors from the political, economic, social, technological, environmental and legal aspects in the business environment. The ultimate purpose of this analysis is to create a strategy that will leverage as many of these external factors as possible to the company's favor.
The political factors of the PESTEL analysis include the current stability of the government, social welfare policies imposed upon companies, trade tariffs or regulations that restrict international business and tax policies on corporate profits. This information is quite important to businesses, as extremely difficult political situations often result in lower profits and a more inflexible business environment. This type of analysis may focus heavily on the political factors in countries with difficult business environments.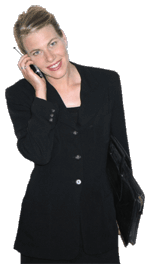 The group of external factors for this analysis comes from the economic factors within a country. Companies are unable to control issues like the income of buyers in the market, available credit offered by banks, unemployment, interest rates and inflation found in the economic market. These factors can also affect the company, lowering purchasing power from currency, available credit and inflation, which makes it more difficult for the company to conduct normal business operations.
Social factors included in the macro environment analysis include demographics, wealth distribution, lifestyles and the education of consumers. Each of these factors will determine how a company interacts with consumers. Lower education among consumers, for example, will often lead the company to create marketing campaigns easily understood by a majority of the population. Changes in lifestyle often occur with shifts in the economy, forcing the company to change the quality and/or price of goods.
Technological factors of macro environment analysis include new innovations, the frequency of technological change and new platforms or software used by companies and consumers. Failing to keep pace with technology can put a company behind competitors. Changes to consumer products will also drive this change, as consumers will have certain expectations of technology from products offered by a company.
Environmental factors include the items that affect the common living area around the company and its consumers. Energy consumption, maintaining a livable environment, waste disposal and other items can all affect the natural environment around a business. Companies must be mindful of changes to these laws that can change how they interact with the environment. The macro environment analysis should focus on this as consumers become more aware of the effects of business on environment.
Legal factors include regulations regarding competition, employment, health and safety or of issues. Owners and managers must be aware of these laws to prevent lawsuits. Changes in the law from current cases can also affect how a company does business.
AS FEATURED ON:
AS FEATURED ON:









Businesswoman talking on a mobile phone