What is Market Attractiveness?
Market attractiveness is a term that describes the profit possibilities available in a given market or industry. The more attractive a market, the higher the potential profits. Companies in the process of considering entries into new industries or markets conduct a number of analyses to determine whether or not such a move would be good for the business. One such analysis is a market attractiveness analysis, conducted to find out if entering a particular market or industry would be profitable and how much the company could potentially earn.
There are numerous factors that can influence market attractiveness. One issue is the size of the market, which can influence the amount of competition and the availability of customers. The market for shoes, for example, is very large and can accommodate rival businesses quite easily. On the other hand, the market for specialized industrial equipment is much smaller, providing fewer opportunities to break into the market and limiting the number of available customers.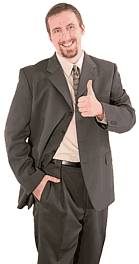 The prevailing market climate is also an important factor. If a market is heavily regulated, it can be more difficult to enter. Interest in a product may be high, providing a large customer base, or low, presenting a challenge to a new company entering a market. Issues such as inflation and economic turmoil also influence market attractiveness. Releasing a new and expensive product in a country with runaway inflation, for example, may not generate very high profits.
Scope can be a consideration as well when analyzing a potential market. The broader a market is, the more likely it is to provide room for diverse companies operating within the market, increasing the potentials for profits. A small regional market is more limited and may not provide room for growth. Issues such as the availability of raw materials and the costs of production can play a role in market attractiveness by putting limitations on the price or production capacity for a product.
All of this information is pulled together to generate a report which provides information about a new market. This information is weighed with other data collected by analysts to make a decision about whether or not to enter a market. In addition, it may be used to develop a business plan that will enhance profits as quickly and efficiently as possible. Failure to consider market attractiveness before entering a market can result in a failed product launch and costly investment losses.
AS FEATURED ON:
AS FEATURED ON:









Businessman giving a thumbs-up