What is Ownership Equity?
Ownership equity is a term that is used to describe the relationship between the assets that are owned and the liabilities that are currently held. When the value of the assets are higher than the total amount of liabilities, the organization has ownership equity. A business that has a high amount of equity is considered financially stable and thus a better investment option, while a company that has a lower degree of equity is considered a higher investment risk.
In investment circles, ownership equity is also sometimes referred to as shareholders equity. This is in recognition of the fact that when investors purchase shares of common or preferred stock issued by a business, they are in fact becoming stakeholders or owners in the company. In order to earn a return from the investment, shareholders look for signs that the business generates enough revenue to cover its operating expenses and generate profits that can be used to pay dividends on the issued stock. If the company has significant assets and very little in the way of outstanding debt, this means the business is likely to have a level of shareholder or ownership equity that makes it possible to earn a higher return on the shares.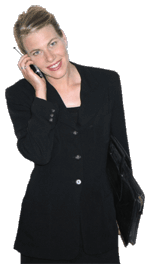 A higher amount of equity means that the company is much less likely to be adversely affected by sudden shifts in the marketplace, thus helping to ensure that the dividends paid to investors will remain somewhat stable during these shifts. At the same time, higher equity also means that the business is more likely to remain financially solvent, and not be driven into a bankruptcy situation. Investors who want to make long-term investments that will earn a more or less consistent return are much more likely to gravitate toward a business with a higher degree of ownership equity, while backing away from businesses with a lower amount of equity.
Assessing ownership equity is an ongoing effort. As companies pay down on their outstanding debt, while maintaining their assets, the equity increases. At the same time, if a business acquires additional debt, this causes the equity to decrease, unless additional assets are acquired that help to offset the new debt. Since a business can acquire assets or generate new debt at any time, it is important to evaluate the ownership equity on at least a quarterly basis.
For any business that does not have an attractive amount of ownership equity, the easiest solution is to begin paying off outstanding debt obligations as quickly as possible. While retiring old debt, the company must refrain from creating any new debt. Once an appreciable amount of debt is settled, potential investors will consider the business to be a more attractive investment option, and the demand for the company's stock will increase.
AS FEATURED ON:
AS FEATURED ON:









Businesswoman talking on a mobile phone