What is Perfect Competition?
Also known as pure competition, perfect competition is a situation in which a number of business entities compete for the attention of consumers, but there is no single company that dominates that market to the point of setting the standards in terms of pricing. Markets with this type of condition normally have large numbers of sellers who are capable of meeting the needs of a sizable consumer market, and actively compete with one another for the business of those consumers. Considered the opposite of a monopoly, a situation of perfect competition essentially means that all the businesses engaged in the market are free to set their own prices, without any one company setting the general market price.
There are several advantages to the existence of a perfect competition situation within a given consumer market. One has to do with the options open to customers. With a number of smaller companies offering similar products, the consumer is free to pick and choose from any of them, in order to satisfy his or her needs. This situation empowers the consumer, who does not have to make do with one or two brands of the desired product, but can try multiple products when and as desired. Since markets with perfect competition tend to be easier to break into, the influx of new providers means the consumer can enjoy additional options over the course of time.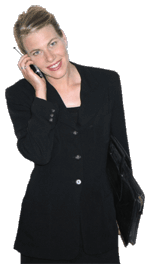 An advantage of perfect competition for businesses is the ability to set their own prices, rather than establishing price structures based on the pricing offered by one or two companies that dominate the market place. This can allow a company to target niches within the market that are more likely to pay the unit price the company needs to make in order to remain profitable. In a monopoly situation, this would be extremely difficult to manage, and would probably drive the smaller company out of business in a very short period of time.
Along with the benefits, there are also some potential drawbacks associated with perfect competition. A marketplace that contains an abundance of options for the consumer can be intimidating to customers, especially those who are not interested in trying different brands. When this is the case, the potential for earning and keeping the business of each consumer is diminished, a factor that can ultimately limit the entry of new companies into the marketplace.
The lack of a single company that is large enough to drive market prices may also mean there is no single company that sets standards for the goods and services associated with that marketplace. As a result, the quality of products may vary greatly, even as the pricing varies. This means that goods that are of high quality may be offered along with similar products that are vastly inferior. Industry watchdogs who focus on quality as key to the reputation of the industry in general are likely to find this condition unhealthy.
AS FEATURED ON:
AS FEATURED ON:









Businesswoman talking on a mobile phone