What Is Revealed Comparative Advantage?
Revealed comparative advantage (RCA) is a type of economic theory designed to provide some insight into the export activity of a given nation or industry, based on how that activity compares to the activity of one or more similar entities. The idea behind this approach is to gain some understanding of how that export performance accounts for the total exports of certain products in the world market and how they compare to others who also engage in the same type of exports. Conducting a revealed comparative advantage analysis can provide information that can aid in reversing an unfavorable trend, improve the flow of trade, and also help to stabilize the economy of a nation or industry.
Several key elements are necessary to conducting a revealed comparative advantage. Identifying the set of commodities or goods involved, as well as the countries that export those products is essential. From there, knowing the trade levels for those products is also very important. Finally, identifying the export activity of the industry or country that will be compared to the other data is required in order to come up with a truly helpful overview of the impact of that trade.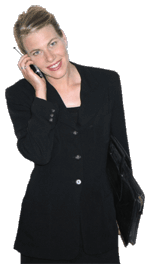 With a nation, revealed comparative advantage can provide valuable data that helps to determine how its major exports are faring in terms of infiltration in the world market. Looking closely at the data can sometimes provide clues to how to generate more attention and capture more business for key industries within the nation, making it possible to increase exports and generate more money for the economy. By identifying which nations are currently more dominant in terms of the export of certain products, it is possible to then move on to analyze how that dominance came about and become more competitive in the marketplace, hopefully leading to increased exports that in turn mean more income for residents who are employed by the firms making those goods for export.
At its best, identifying the revealed comparative advantage of a given nation or industry will indicate whether or not that trade flow is increasing or decreasing in comparison with past periods. In the event of a decrease, the data may also provide some insight into which other entities are increasing exports even as the subject entity is losing ground. Information of this type can often be used to slow the rate of decline and eventually reverse the trend completely, allowing the entity to once again grow its share of the world market.
AS FEATURED ON:
AS FEATURED ON:









Businesswoman talking on a mobile phone