What Is the Role of Place in the Marketing Mix?
Marketing mix refers to the right mixture of marketing factors with the aim of achieving the best results that will help a company sell products under consideration. Marketing mix includes price, place, promotion and product. These four marketing factors have established economic principles or conditions that have to be met in order to achieve maximum sales. The role of place in the marketing mix is its importance as a means of deciding the best channels for effectively getting the goods to the customer.
One important factor to note about the importance of place in the marketing mix is that it does not refer to the location of the business itself, but rather to the location of the customers. The place deals with strategies the business can employ to get its goods from its present location to the location of the customers. Such a project must of necessity entail a study of the demographic that constitutes the customers with the aim of finding out their location. In an increasingly global economy, the location of the customers of a company located in Singapore could span the different continents of the world.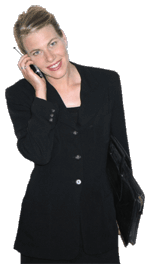 As such, the company must figure out the best way to channel its products from Singapore to its customers in Africa, Europe and other continents. In this way, it is easy to see the role of place in the marketing mix. This allows such companies to come up with the best methods for achieving maximum distribution of goods to the customers. One of the examples of a place or channel includes the retailer. After identifying the target market, retail stores located nearby could serve as a place for reaching these customers.
Another element that could serve as a place for reaching the customers is the Internet. If the company is located in an industrialized country, then it is logical to assume that a large number of its customers use the Internet in some form. This element illustrates the importance of place in the marketing mix because such customers can order from the company directly through Web sites, which the company has set up in advance for such a purpose. In this sense, the Internet serves as a place for the purpose of reaching the customers.
The place could also refer to the methods and channels for the effective and expeditious distribution of the product to the target customers. Such channels may include the distributors of the product. It may also include well-coordinated methods for the transportation of the goods to the final consumers.
AS FEATURED ON:
AS FEATURED ON:









Businesswoman talking on a mobile phone