What is Total Cost Management?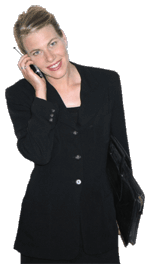 Total cost management (TCM) is a strategy that focuses on the task of effectively managing both the variable and fixed costs that are associated with a business operation. Attention is paid to the number of units that are produced at a given level of total costs, with the goal being to produce the greatest amount of units while keeping both the fixed and the variable costs within a certain range. Several different methods may be used as part of this total cost management effort, depending on the nature of the business itself and the types of costs actually involved in the operation.
At its core, total cost management makes use of what is known as cost engineering as the means of effectively arranging and managing fixed and variable costs. This type of engineering requires careful scrutiny of each cost involved in the operation, validating the current level of cost for each line item, and making changes when there is a way to decrease costs without adversely affecting the quality or the quantity of units produced. In order to manage the total cost, managers must constantly review variable costs to determine if any type of waste is occurring, or if price increases on certain line items are having a significant effect on the bottom line of the business. At the same time, attention to fixed costs to determine if there is a way to trim those costs is also essential to the overall process.
The process of total cost management is often important to the broader task of project management. Utilizing TCM during the developmental stages of the project makes it possible to consider various alternatives for materials, the arrangement of the production line, and even the identification and arrangement of specific tasks so that labor costs can be kept to a minimum. In this setting, it is possible to run several different scenarios that involve different levels of fixed and variable costs, allowing the team to explore a number of options before deciding which approach would be in the best interests of the company.
While total cost management is often associated with larger corporations, the basics of the approach can easily be translated into just about any type of business operation. Since even locally owned businesses normally operate with a combination of fixed and variable expenses, the approach can prove helpful in identifying ways to keep total costs as low as possible while still meeting customer expectations. This can sometimes involve entering into volume purchase agreements with suppliers or vendors, making changes in the business site that help to minimize utility costs, or streamlining certain processes to keep labor costs within reason.


Businesswoman talking on a mobile phone