Cost drivers are factors or events that have some type of direct or indirect impact on the cost related to a specific activity. While it is possible to consider the effect of each cost factor individually, an ABC or activity-based costing approach is to consider all the relevant factors or events associated with the activity and determine their cumulative effect. As part of the process of identifying relevant factors, each cost driver is categorized as either a resource driver or an activity driver.
With a cost driver that is identified as an activity driver, the idea is to consider any factors that have some type of indirect impact on the cost for the activity. For example, the cost of maintaining a plant facility that produces a specific product would be considered an indirect cost, with the activity driver connected to the number of hours that machinery is operated to produce that product. In like manner, costs associated with quality inspection would be an indirect cost, with the cost driver being the number of hours required to properly inspect the units produced within a given period of time.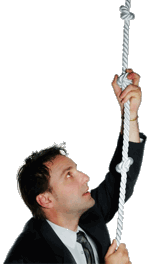 When the cost driver is identified as a resource driver, the focus is on the resources that are consumed as part of the activity. This means that the cost of raw materials or the labor used to create products would be considered a cost driver, since the price paid for those materials and the wages paid to workers has a direct impact on the investment made in each unit produced. A driver of this type is very important, since it serves as part of the foundational data used to determine the retail price of each unit sold.
Identifying a cost driver requires looking closely at the expense of producing a product and the effect that the driver has on that cost. A classic example can be seen in the operation of a delivery service. The company provides the service of delivering goods to various locations on behalf of its clients. There are a number of expenses associated with this activity.
The company has to pay to maintain a delivery vehicle, provide wages for the driver, purchase fuel for the truck, and perform periodic maintenance on the truck. In addition, insurance on the truck and on the items delivered is necessary to continue the operation of the delivery business. The rate of consumption for many of these expenses is based on the number of deliveries made within a given period of time. This means that one likely cost driver in this scenario is the number of deliveries that are made using the truck during each business day.
AS FEATURED ON:
AS FEATURED ON:









Man climbing a rope