What is a Guarantee Certificate?
A guarantee certificate is an object, contract, or general company policy that guarantees customer satisfaction. This satisfaction can be that the product or service provided was up to the customer's standards or that the product or service can be returned or refunded within a certain amount of days. These certificates may sometimes come with different stipulations, so it is normally recommended that the customer read the guarantee thoroughly to understand it fully.
Any company or business can include a guarantee certificate with its services or products. Often times, customers will be more inclined to buy the product or service if it comes with a guarantee certificate, so it is in the company's best interest to include one. This certificate gives the customer a sense of security with her purchase. If they are not fully decided on whether this product is what they want, the customers may still buy it if it comes with a certificate.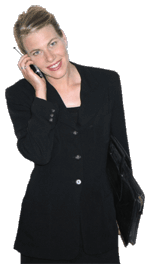 These certificates can come in many forms and have many distinct purposes. The most common form is a contract that states the product can be returned within a certain amount of days, commonly for a full or partial price refund. A certificate could also be a sign on the inside of a salon stating that if the customer is not happy with their service, she may receive compensation. Another type of guarantee certificate is a price guarantee, which normally states that if a customer can find the same product offered at a lower price, the merchant will either match or beat that price.
Comparison shopping is a widely practiced technique of the common consumer. Consumers are generally more informed than they were in the past, and know how While two retailers may offer the exact same product, it is not uncommon for a customer to be willing to pay a little more to purchase from the retailer which offers a guarantee on the product. Thus, these guarantees supply safeguard benefits to both the customer and the retailer or company.
Guarantee certificates are normally a smart move for most companies. They may help a customer feel safe and more confident in shopping at that location and boost sales. A guarantee certificate may also help build a good reputation, and good policies will most likely make people want to come back. These certificates typically are simple to create and can be tailored or customized to fit both the company's and the customer's needs.
AS FEATURED ON:
AS FEATURED ON:









Businesswoman talking on a mobile phone