What Is an Assignment of Proceeds?
An assignment of proceeds is a financial document that is used to redirect all or a portion of a currently active letter of credit from the current beneficiary to a third party beneficiary. This type of activity can only take place if the current beneficiary is willing to agree to the arrangement, and files the necessary paperwork with the institution that extends the letter of credit to allow for this redirection of proceeds. Once the institution is satisfied with the paperwork, and the principal party involved with the letter of credit continues to comply with all the terms and provisions associated with that letter of credit, the portion transferred to the third party can be drawn upon at will.
One of the benefits of an assignment of proceeds is that the principal party still retains access to any portion of the proceeds not redirected to the third party, effectively allowing both entities to make use of the same letter of credit when necessary. For example, a parent company may be the principal party but choose to assign a portion of the proceeds from the letter of credit to a subsidiary as a means of providing backup funding for some project that the subsidiary is undertaking. This effectively creates a financial cushion that the subsidiary can draw upon if needed, all under the umbrella of the parent.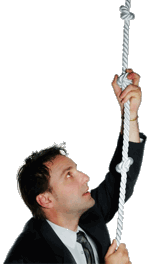 An assignment of proceeds can also occur between individuals. One individual serves as the principal party in the arrangement, and may choose to designate a portion of the proceeds to two other individuals as a means of creating some sort of support mechanism for those parties. For example, a parent may secure the letter of credit and allocate a portion of the proceeds to two children who are of legal age to participate in the arrangement. As long as the original beneficiary provides the necessary paperwork to divert a portion of the proceeds to the third party beneficiary, all parties can benefit from the assignment.
While an assignment of proceeds is an excellent and straightforward way to transfer or assign a portion of proceeds to a third party, it is important to note that the principal party remains responsible for the proceeds drawn on that letter of credit. While the beneficiaries are free to repay any amount borrowed on the credit, in the event that they fail to do so the principal party is obligated to settle the debt. For this reason, care should be taken to evaluate the circumstances closely before choosing to enact an assignment of proceeds and make sure each party is aware of his or her responsibilities in terms of repayment.
AS FEATURED ON:
AS FEATURED ON:









Man climbing a rope