Sometimes known as brand jumping, brand switching is the process of choosing to switch from routine use of one product or brand to steady usage of a different but similar product. Much of the advertising process is aimed at encouraging brand switching among consumers, thus helping to grow market share for a given brand or set of brands.
Convincing consumers to switch brands is sometimes a difficult task. It is not unusual for customers to build up a great deal of brand loyalty due to such factors as quality, price, and availability. To encourage switching brands, advertisers will often target these three areas as part of the strategy of encouraging brand switching.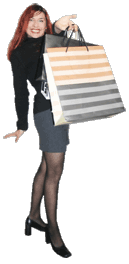 Price is often an important factor to consumers who are tight budgets. For this reason, advertisers will often use a price comparison model to entice long time users of one brand to try a new one. The idea is to convince the end user that it is possible to purchase the same amount of product while spending less money. Ideally, this means that the consumer can use the savings for other purchases, possibly even a luxury item of some sort. The idea of more discretionary resources in the monthly budget can be an effective in the encouragement of jumping brands.
However, price is not always enough to encourage brand switching. When this is the case, comparing the quality of one brand to another is a common approach. With this model, the motivation is that the new Brand B will work just as well as the more established Brand A. When coupled with a cost savings, the comparison of quality can often sway long time consumers at least long enough to give the newer product a try.
There are consumers who are less concerned with cost. For these users, the approach is to present the new brand as being of superior quality to the established brand. Essentially, this means demonstrating that the new brand can do everything the older brand can do, plus a little more. For example, a product that can be used to dust wood, glass, and plastic surfaces may be more attractive than a product that is formulated for glass only. The implication is that the one product can take the place of three products, and may motivate brand switching.
AS FEATURED ON:
AS FEATURED ON:









Woman shopping