What is Earnings Quality?
"Earnings quality" is a term that is used to describe how earnings are recognized within an accounting process. Defining the quality of earnings is important to the process of understanding exactly how any revenue generated came about, which in turn can sometimes yield ideas on how to build on those methods. Depending on the outcome of this assessment of the earnings, the value of the company's stock may be justified, or considered to be undervalued or overvalued.
While there are different ways of going about determining earnings quality, one basic approach calls for defining any given earnings source as high-quality or low-quality. High-quality earnings result from a strong and consistent cash flow, often coupled with accounting standards that are considered somewhat conservative. Low-quality earnings would typically relate to some sort of artificial factor, such as attempts at creative accounting or the impact of a sudden increase in inflation on the cost of finished goods offered for sale. While artificial factors such as shifts in the general economy will have some impact on the bottom lines of most companies, the goal is to determine if that effect is sufficient to offset the otherwise strong cash flow that is a sign of a healthy company.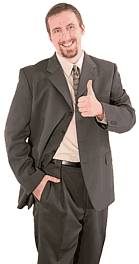 The distinction in earnings quality is very important, since identifying each source of earnings as high- or low-quality makes it easier to determine if the current value of the company's stocks have adequate support. For example, if the earnings quality of a business is primarily based on strong cash flow, then there is a good chance that the shares issued have adequate backing and that the current price per share is justified. At the same time, if the apparent profitability of a company is due more to the fact that it makes use of accounting ethics that are legal but somewhat questionable, effectively generating the illusion of higher profits, then there is a good chance the stock price associated with the company shares is not reasonable, and the shares are overvalued.
Part of the process of selecting investments wisely is to ascertain the earnings quality associated with a given company before actually buying any of its outstanding shares. While there are exceptions, companies that tend to have low cash flows and are somewhat creative in how profit figures are determined will not constitute a secure investment. For this reason, many investors will consider a business with a steady cash flow and an accounting process that provides full disclosure to be a better investment opportunity.
AS FEATURED ON:
AS FEATURED ON:









Businessman giving a thumbs-up