As a term that was first introduced by Professor David F. Bradford of Princeton University, an X tax is defined as a type of progressive value-added tax system. The conjecture by David Bradford was that this structure of a graduated consumption tax process could replace the current tax system in place for alien corporations that operate in the United States. Here are some basics of the X tax system, as outlined by Dr. Bradford in several of his key papers on the subject.
The idea behind the implementation of an X tax would make it possible to collect taxes at several different intervals during the manufacturing process. Essentially, the X tax would be imposed each time the product changed hands. The first round of X tax would be imposed on the raw goods used to create the products offered by the company. A second segment of the X tax would be due on the increase in value that took place as a result of using the raw materials to create a viable product that could be marketed and sold. The final leg of the X tax would come about based on the actual sale prices of the products, after the products are actually sold to the consumer.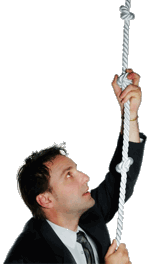 Often referred to as a value-added tax system, or VAT for short, the X tax is already used within the internal tax systems of a number of countries around the world. Generally, foreign visitors to the country that consume goods that are manufactured domestically can apply for and receive a refund after they have completed their visit to the country.
Rather than complicate the tax process further, Bradford postulated that the implementation of an X tax for the United States would in fact simplify the collection of taxes from businesses. In his writings, Bradford comments that the implementation of an X tax would create steady tax revenue for the country that was easily documented and tracked, something that he did not feel the current system was able to do as efficiently. Also, the structure of this form of cumulative or progressive tax would help position the United States to be more competitive economically with other countries around the world that had already implemented a similar tax structure.
While there is a great deal of debate on the feasibility of implementing an X tax within the United States, it is clear that similar progressive tax systems are working very well in other parts of the world. As a well-respected economist and tax expert, Dr. Bradford established a solid reputation before his death in 2005. Through his writings, Bradford gained many supporters for his concept, many of whom continue to use his writings in the interests of seeing reforms in the current United States tax system.
AS FEATURED ON:
AS FEATURED ON:









Man climbing a rope