What is Information Economy?
An information economy is a global economy based on combined data from products, prices, and customers throughout the world. This combined information makes it possible for consumers to see and purchase products in the global market. In an information economy, consumers have access to information about inventory and prices for products from multiple vendors.
Over the last few decades, advances in technology have made it possible for the quick exchange of information to influence the price of energy, food, and raw materials. This information has become so valuable that global markets fluctuate on any uncertainty throughout the world. Some examples include natural disasters and political disturbances in foreign nations.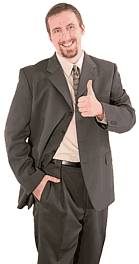 The use of the Internet has made it possible for consumers to compare prices instantly. Consumers can quickly determine the best value of a product by doing a quick search on prices and customer reviews on a specific product. This makes the economy more susceptible to real-time customer feedback because it is available for review to the general public.
Online Internet reservation systems are an example of the information economy in a practical application. These online booking systems provide prices for hotels, air fares, and car rentals. This information makes it easier for consumers to select the best product based on specific needs and price.
The information economy has also made it possible for third-world countries to compete in the global economy. This has introduced new markets for selling food, goods, and services around the world. The new economy has spawned opportunities for poor nations to sell goods to the world by using computer markets on the Internet.
The new economy has also created the real-time integration of inventory suppliers with retail store chains. Today when an item is sold in a supermarket, it is automatically checked against an inventory system to determine if new items should be shipped to the store. This enables products to be shipped based on a supply and demand process unavailable prior to the information economy.
With social networking and instant Internet communication, the information economy has become a natural part of our daily life. Today, information on weather, civil disturbances, and political relationships drives consumer decisions. This is because real-time information is the catalyst for speculation on the effects of changes to the national economy.
AS FEATURED ON:
AS FEATURED ON:









Businessman giving a thumbs-up