What Is Invoice Financing?
Invoice financing is access to cash provided through the sale of invoices, or of loans backed by invoices as collateral. Companies can use this tool to improve cash flow and to reduce risks associated with outstanding accounts receivable. Numerous financial institutions offer it to their customers. As with other financial transactions, it is advisable to get quotes from several companies to learn more about the range of products and services available before entering a contract.
One form of invoice financing is factoring. In this process, a third party outright purchases accounts receivable from a company, for a discount. The company gets them off the books, although it accepts a fraction of their face value. The factor, in turn, is responsible for collecting the amounts. Many companies use no recourse financing, where the factor cannot return to the original seller to demand payment if it cannot settle the debt.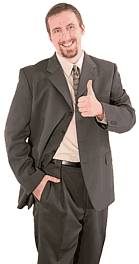 Another option is invoice discounting, where a company takes out a loan which uses outstanding invoices as collateral. The company uses the loan to finance activities while it works on collecting funds to repay the loans. In the event the loans default, the lender can seize invoices and use these to cover the cost of the loan. Typically the loan discounts the invoices; if a company has $10,000 United States Dollars (USD) in accounts receivable, for instance, it cannot access a full $10,000 USD loan.
Both processes involve a third party beyond the company and its outstanding debtors. Firms that specialize in invoice financing typically deal in large amounts and high volume to make these transactions worth it. Their terms and conditions can vary, depending on a number of parameters set by the lender. It is important to note the discount taken on invoices, as well as the length of the terms, when using invoice financing to access funds for business activities.
The credit of the customer in these cases is of less interest than the credit of its debtors in invoice financing. A company that wants to use factoring services, for example, will need to be able to show that the outstanding accounts are likely to be paid off. Even if the company has excellent credit, the factor may refuse to purchase invoices that will turn into a struggle at collections. Likewise, companies that want to apply for loans need to be able to show that the invoices are highly likely to be repaid, making it possible to meet debt obligations.
AS FEATURED ON:
AS FEATURED ON:









Businessman giving a thumbs-up